About us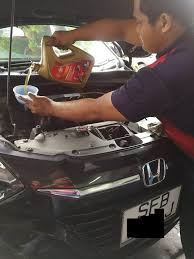 Ah Koon Motor was established in 1960 on a government lot at 151F Tras street. The total number of people involved in the operation is 5 people. In 1991, the workshop then moved to Alexandra Village, expanding in space and becoming more mordernised.There were more facilities that made work easier. In 2004, the shop was renamed Ah Koon Motor (1960) Pte LTD. It is also in this year, where the founder of the workshop passed it on to the 2nd Generation.
Ah Koon Motor is now 59 years old and is still being managed by the 2nd generation bosses.
From management to workers, we work together as one cohesive and interactive team.We have very good interactions with our customers. As such, we have formed friendships with them. If there are any questions regarding car problems, we are always ready to assist them. Due to our good relations, the 2nd and 3rd generation of our first few customers still do come and find us for their car repairs.
Ah Koon Motor is also collaborating with NorthLight school. Students from NorthLight are able to do internships at Ah Koon Motor and gain experience in working and also improve on their skills they have acquired in NorthLight.